"While it's versatile and highly valuable, it doesn't quite exceed the realm of convenience. That's because if I needed something, I could simply bring it with me before I went out."

— Kunikida about his ability
[1]
The Matchless Poet (独歩吟客,, Doppo Ginkaku?) is the ability of Doppo Kunikida.[2]
Description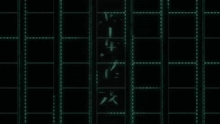 The ability allows Kunikida to materialize objects by writing them in his notebook, ripping out the page, and willing them into existence.[3] However, he cannot produce objects larger than his notebook. He can also produce a replica of an object just by getting a good look of it and understanding its mechanism and the way it works.[1]
To activate his ability, Kunikida highly relies on Ideals (理想,, Risō?), a notebook crafted by Master Carlyle[4] which Kunikida uses to manifest or create his weapons and needed items. However, Kunikida can also utilize a pre-torn page from the notebook for emergency and extreme purposes. In such instances, various weapons are already written on the notebook's page rather than requiring Kunikida to write them down.[5]
At some point, Kunikida improves the range and extent of his ability, allowing for remote materialization without him having to hold his notebook or a page of it himself, having pre-written some conventional items to materialize in times of emergency.[4] Eventually, other people with a page from his notebook can also trigger Kunikida to activate his ability from a very distant range, allowing them to materialize the item written on the page in their possession.[6][7]
As with other abilities, The Matchless Poet can be nullified by Osamu Dazai. For instance, when Kunikida manifested a pistol from his notebook and shot Dazai using it, the bullets created from his ability alongside the pistol reverted back to the notebook's paper upon making contact with Dazai. Furthermore, when Kunikida tossed said pistol to Dazai, the weapon almost instantly transformed back into paper.[1]
Thus far, Kunikida has been shown to have materialized the following materials:
Appearances
Manga Appearances
Chapters in which the ability appeared/used
Anime Appearances
Episodes in which the ability appeared/used
Manga Appearances
Chapters in which the ability appeared/used
Derivation
The ability is a reference to one of the real-life Doppo Kunikida's pseudonyms, Doppo Ginkaku (独歩吟客, literally "Lone Poetry").[14][15] In 1897, Kunikida became widely recognized as a poet after he published a number of poems into a collection entitled Doppo Gin (独歩吟, translated as "Doppo's Poems"[16] or "Songs of Doppo").[17] This poetry collection communicates his love for nature and his affinity for Western Romanticism, with William Wordsworth being one of his major literary Romantic influences.[18][19][17]
Gallery
Animated GIFs
Trivia
References
Community content is available under
CC-BY-SA
unless otherwise noted.